Private Hot Tub Vacation Rentals in Ruidoso, New Mexico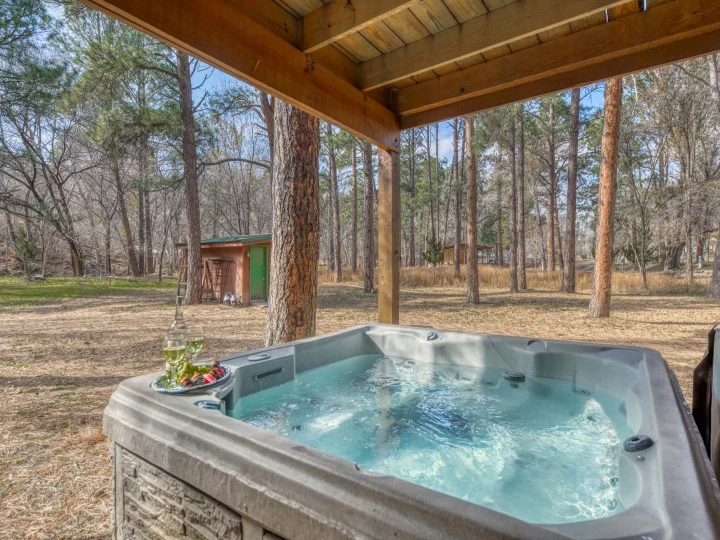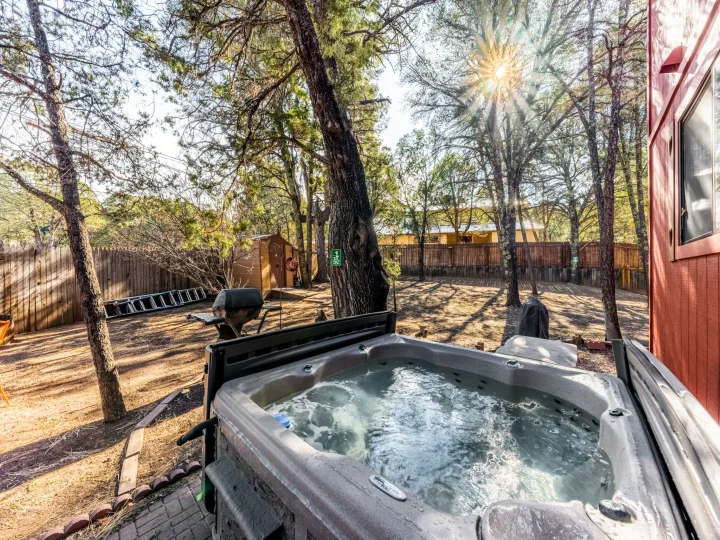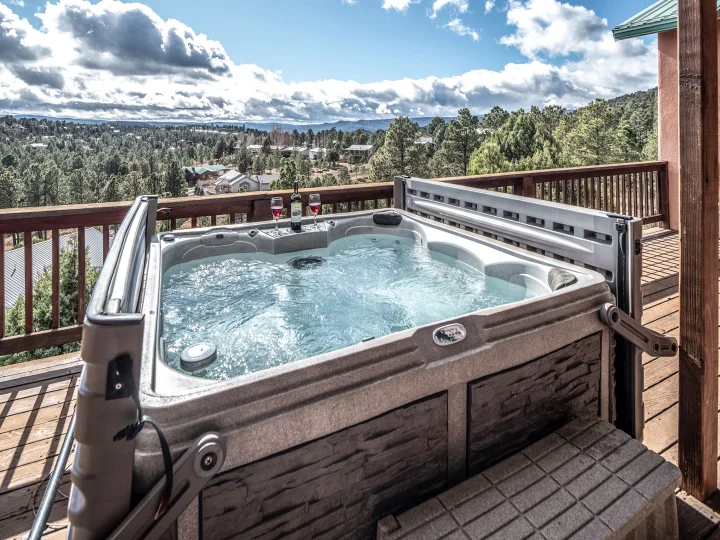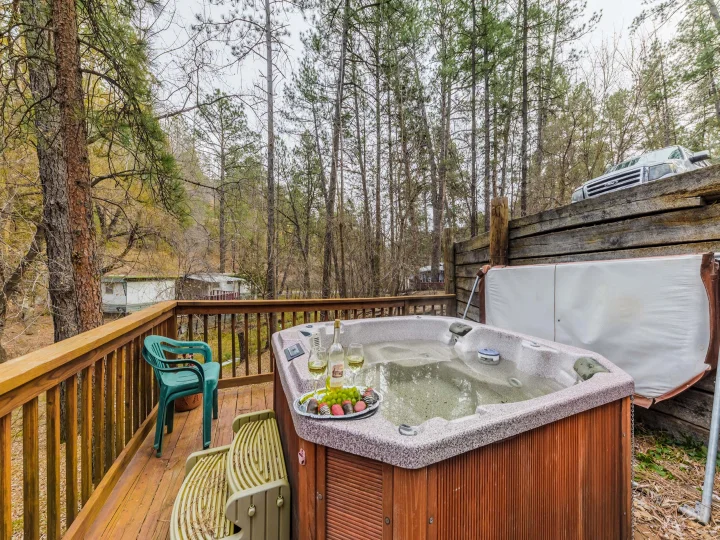 Discover Ruidoso Vacation Rentals with Private Hot Tubs
Outdoor adventurers rejoice! There's nothing like a vacation in the Sierra Blanca Mountain range. Near the villages of Ruidoso and Alto, New Mexico, you can revel in all kinds of outdoor activities, from hiking to mountain biking to fishing.
Less than an hour from Ruidoso is Ski Apache, which offers runs of varying difficulties as well as a terrain park. To the southwest, Lincoln National Forest has many trails and waterfalls to explore. Ruidoso Winter Park has tubing in the winter and ziplining in the summer. You can also explore Lincoln Historic Site, which is home to 19th-century adobe and stone buildings – a great place for history buffs! And if swimming, kayaking and boating are your thing, Alto Lake and Grindstone Lake are wonderful options.
After a day of action in the great outdoors, there's nothing like sinking into the warm, bubbling waters of your own, private hot tub. Many Ruidoso Vacation Rentals in the Ruidoso and Alto areas include private hot tubs, so if you enjoy soothing tired muscles in steamy hot tubs, be sure to include a hot tub in your selection of amenities! No matter the time of year, you and your party can ease back into your private hot tub with a glass of wine to enjoy the scenery and let your cares melt away.
No matter how action-packed or relaxing your Sierra Blanca Mountain range vacation is, Ruidoso Vacation Rentals has the perfect vacation rental with a private hot tub for you. Book your preferred dates today, and don't forget to pack your swimsuit!
Additional Information
Additional Amenities May Include
Vacation cabins or homes with game rooms
Private deck, balcony or porch with barbecue grill
Spectacular mountain and/or wooded views
Pet-friendly vacation rentals
Book Your Favorite Ruidoso Private Hot Tub Vacation Rental